Wildland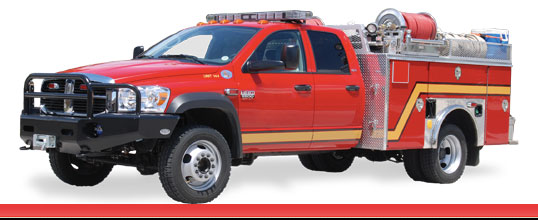 The Max Fire FireCatTM is Driven by Technology, Engineered for You.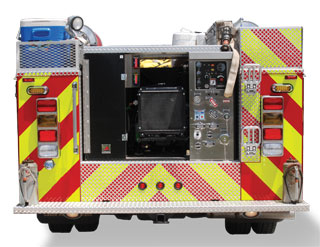 Our commitment to quality is evident in every truck we build.  The FirCat wildland apparatus is designed for quick response and can be customized to meet your department's unique and individual needs.  The FireCatTM is constructed with the highest quality products to include corrosion free aluminum flatbeds, heavy duty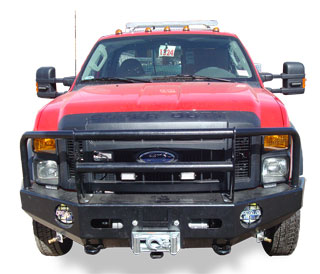 extruded aluminum sub-frames for exceptional strength and durability.  A rear-mouned pump, stainless steel pluming, foam systems and water tank capacities up to 500 gallons make the Max Fire FireCatTM the most versatile, easy to operate brush truck available.
Standard features include stainless steel plumbing, color-coded and labeled electrical wiring, booster reel, LED lower level warning lights, under body and compartment lighting. Each MaxFire brush truck can be customized to meet your needs: add your choice of pump (up to 500 GPM), water tank size, foam system, bumper turret, ground sweep nozzles and more.
Popular Options


1. Ground Sweep Nozzles   2. Spare Tire Carrier   3. Brush Guard/Winch   4. Compressed Air Foam System (CAFS) 5. Booster Reel   6. Bumper Turret   7. Custom Equipment Mounting   8. Stainless Steel Plumbing/Color Coded Labels